Simple and flexible plans for every business
Replate offers multiple solutions to help you find the best way to contribute to your community.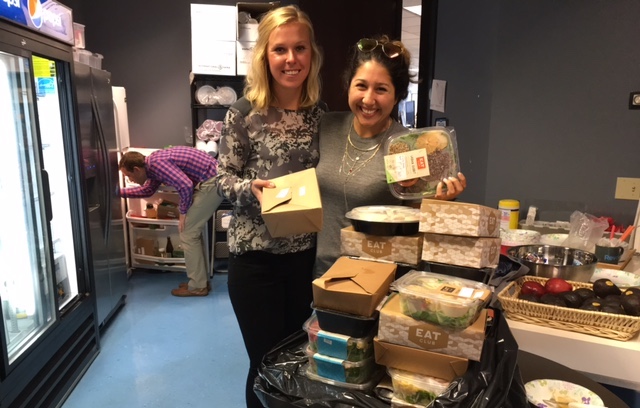 Professional
our most popular
Enterprise
most flexibility
Contact for Price
Unlimited Pickups
Price for additional pickups
Price of each pickup after going over subscription amount
$50
$40
$40
–
On demand
We pickup on demand, with as little as 2 hour notice
Live customer support
Live chat with the Replate Support Team instantly
Custom pickup windows
Choose your best time for food pickups
Impact metrics
See total environmental impact, pounds of food saved, and meals created from your donations
Tax deduction on unused pickups
Easy to use tools that enable tax deductions
Flexible pickup cancellation
Cancel anytime, free of charge
Brand partnership
Your logo on our website or a branded social media post
One hour pickup windows
1 hour pickup window instead of 2
Community engagement opportunities
Opportunities to volunteer with our recipient partners
Employee engagement
The Replate team will speak to your company about food waste, food insecurity, and your company's impact
Choose your recipients
Choose which recipient partner receives your donations
Plans for Caterers
Custom Food Rescue Solutions
Rescue your surplus food and provide your customers the peace of mind that it went to community members in need.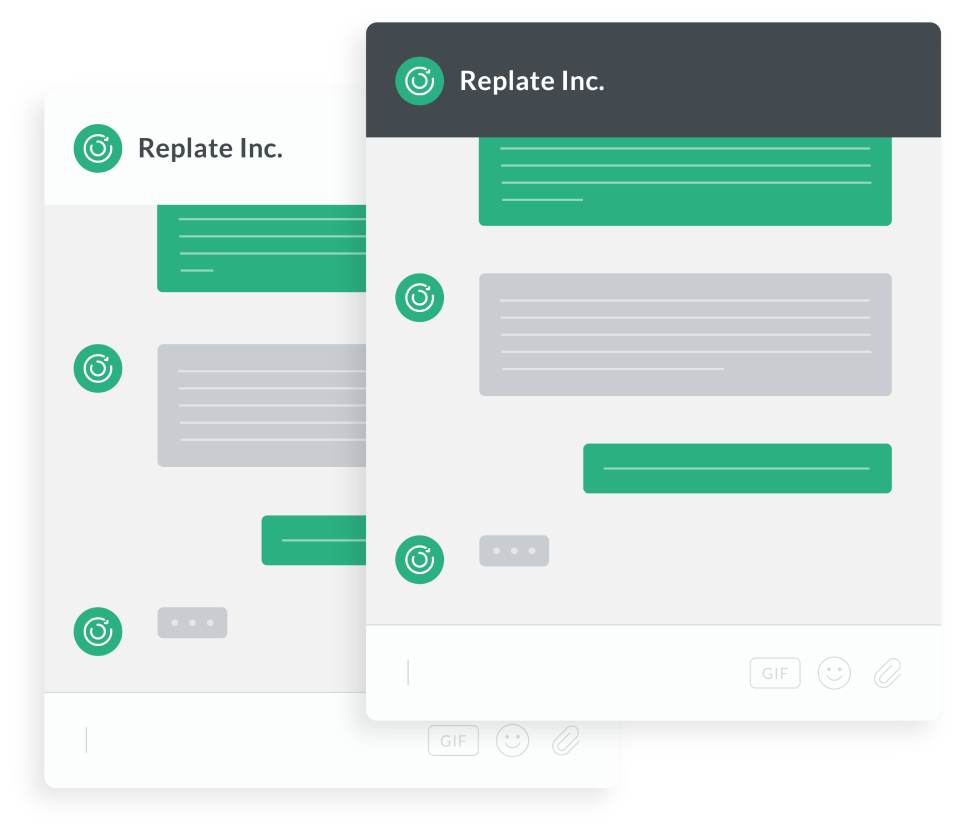 Dedicated Live Support
Catering is a unique logistical challenge. Our live support team will craft the perfect solution to any problem. They are experts in food rescue and are always there when you need them.
Monitored dispatch
Tiered pickup discounts
On demand pickups
Set recurring pickups
See your impact metrics
Simple, automated billing
Cancel anytime
Tax Deductible Donations
Easy to use tools to enable tax deductions. Use our calculator to estimate your tax savings with Replate.
Calculate Your Savings

Your Success is Our Success
Create buzz around your commitment to reducing food waste and share your sustainability efforts with branded marketing materials.
Join our Growing Community
See how much you save with Replate
By donating your extra food with Replate, your company can save on waste management, receive tax benefits, and benefit your community and the environment.
Frequently Asked Questions
Can I donate food as a catering business or event?
Yes! Contact us via our Intercom chat on the bottom right of this page for a quote.
How do I schedule a pickup?
Pickups can be requested on demand or scheduled weekly from your dashboard. Select a plan above to get started!
What happens to my "leftovers?" What if I don't use all the pickups my subscription allows?
Just like your leftover food benefits hungry bellies across the nation, your leftover pickups can benefit your business as a charitable contribution come tax-time. For example, if you only request 3 pickups instead of the 4 pickups your subscription allows, (Plus plan) then your charitable contribution for that month is $40.
For relevant information from the IRS check out their documentation, particularly Example 1.
How do I cancel, change or upgrade a plan?
Cancellations and changes can be made before the end of the month via our Intercom chat. They will take effect starting the beginning of the next month.
Is there a limit for the amount of food per pickup?
Yes, there is a 10 tray limit per pickup. Please request separate pickups for contributions of more than 10 trays.
Why are you charging for my donation?
Replate sees food rescue not only as a way of curbing hunger and waste, but as a way to create employment as well. We charge for the service of picking up and handling your donation for you. This way we can pay our Food Rescuers, and keep our Nonprofit dependable and sustainable.
But I have more questions.
We have more answers. Please contact us via our Intercom chat and we'll get back to you ASAP.